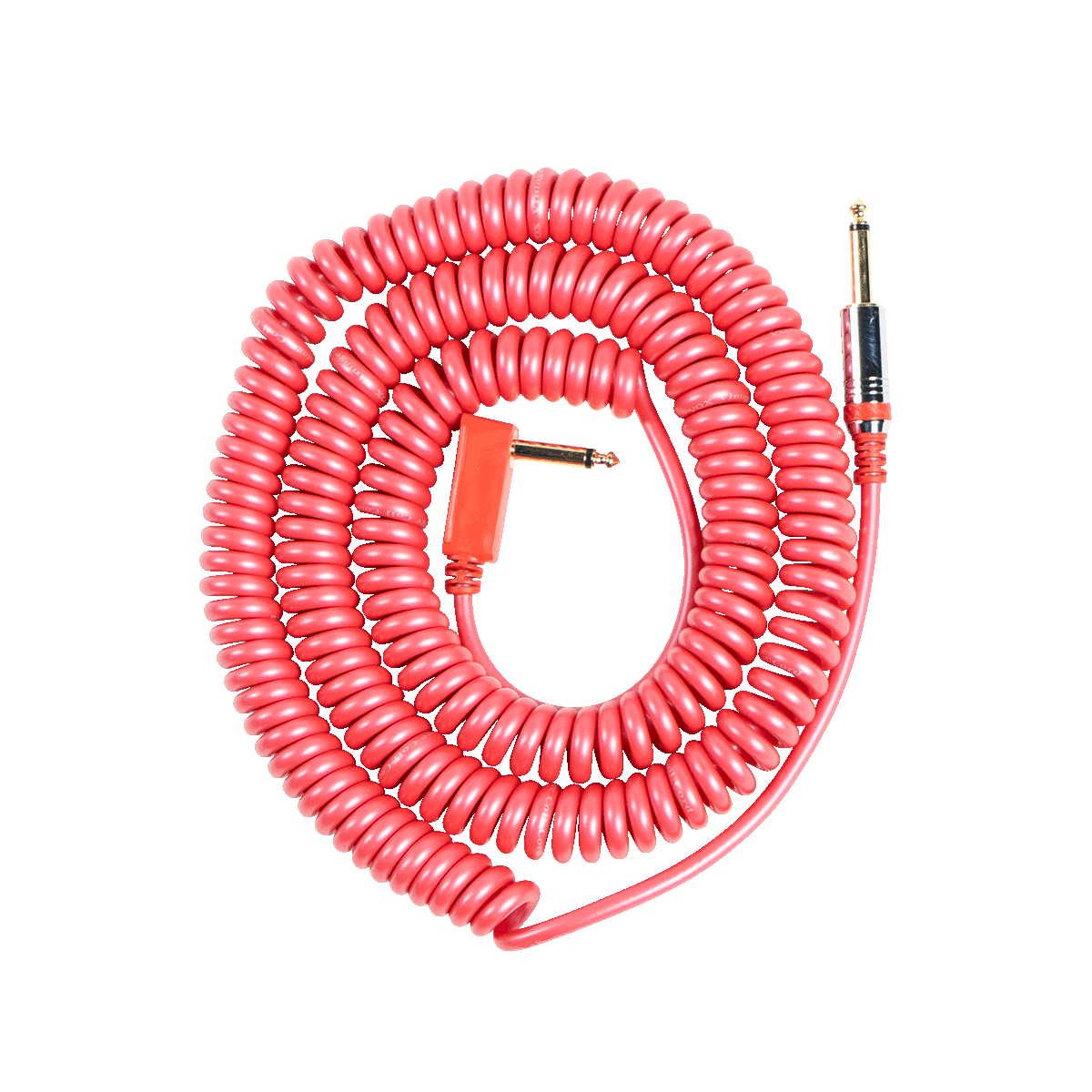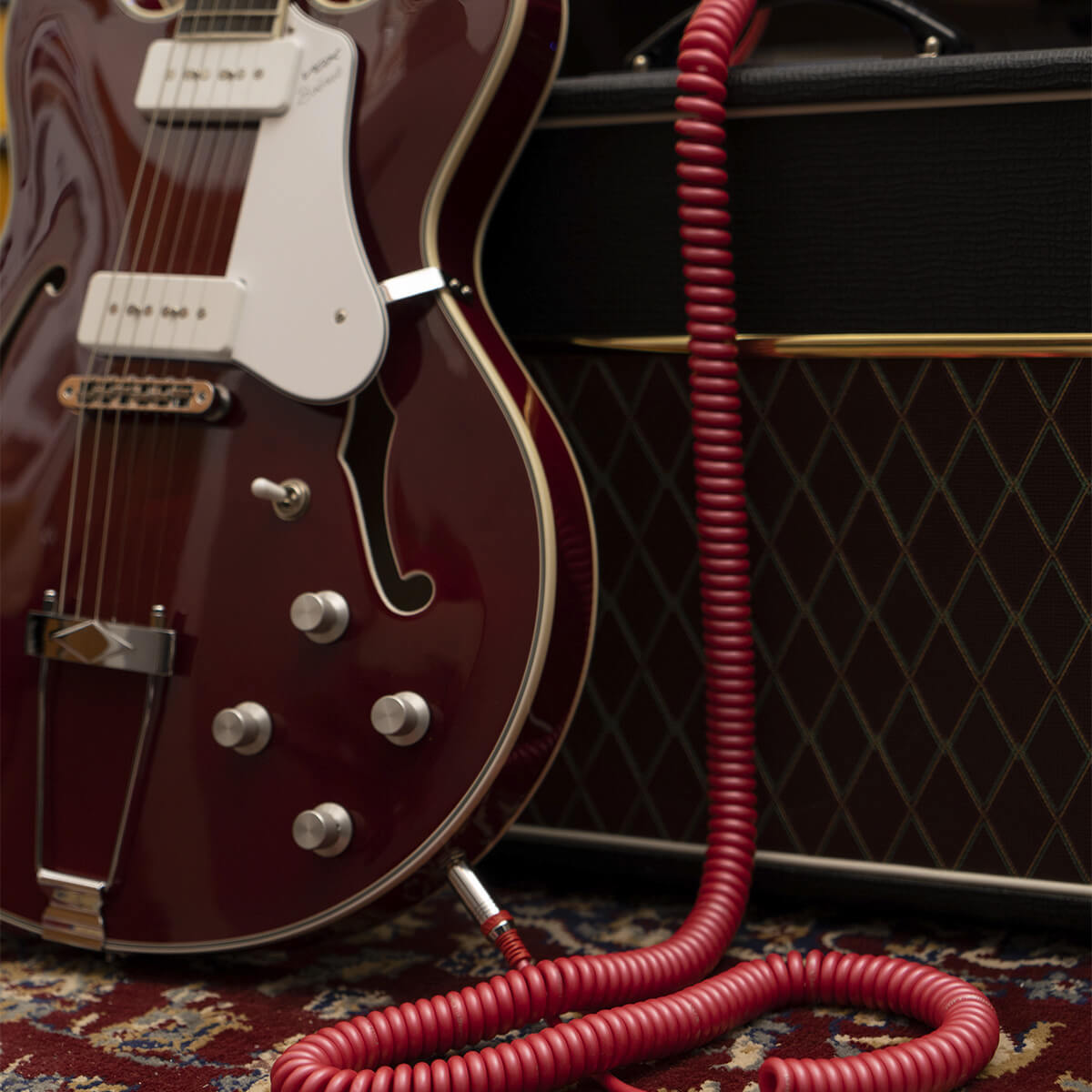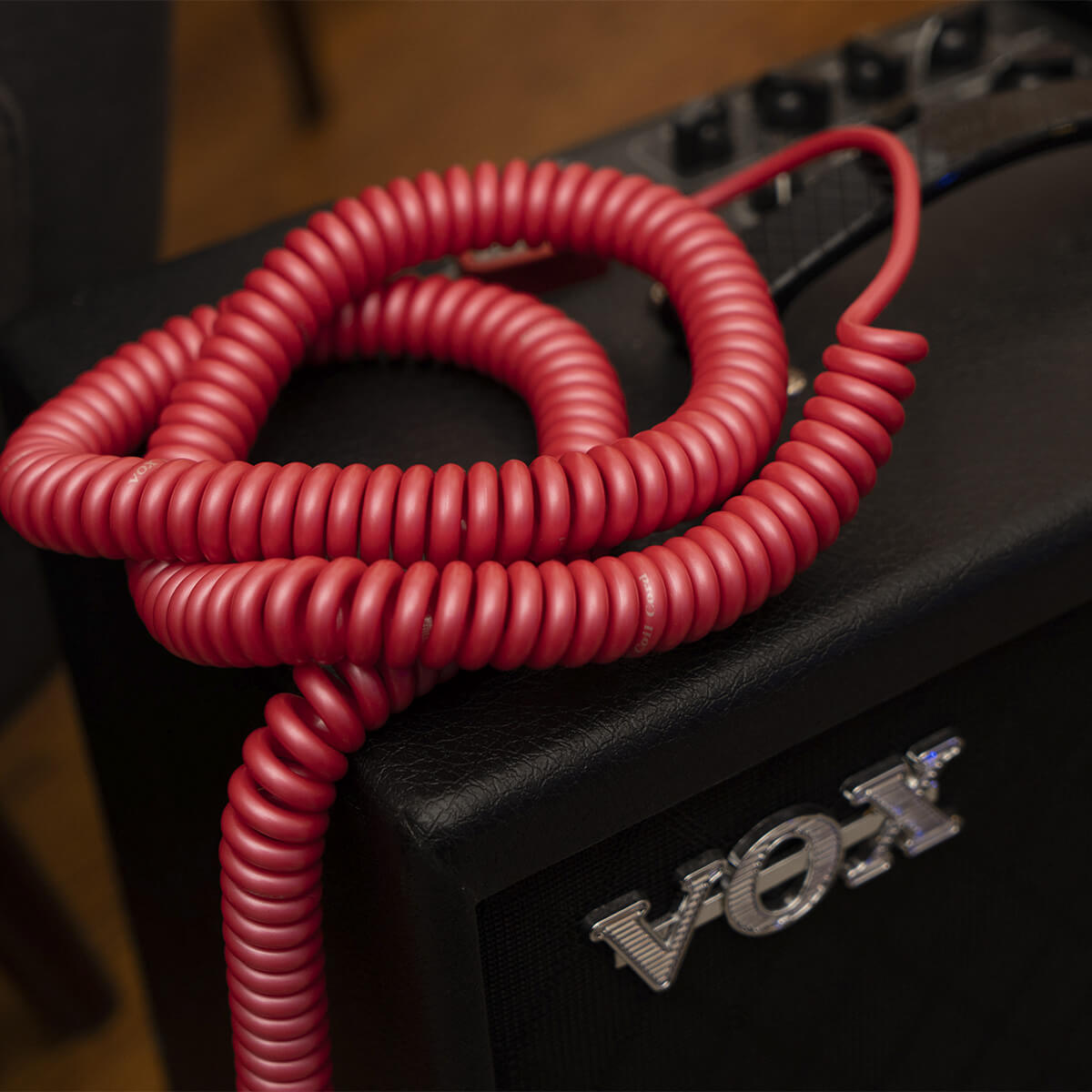 Vintage Coil Cable - Red
High Quality Coiled Cable (29.5 feet) with Mesh Bag

The classic 'curly cable', the VCC has been part of some of the most historic moments in rock and roll history. A unique multi-gauge design uses individual conductor types that are optimized for their particular frequency ranges, resulting in a reliable coiled cable that is truly musical. The cable is nine meters long (29.5 feet) and comes in your choice of black, blue, red, silver or white.
High quality coiled cable
9 meters/29.5 feet
Audiophile grade materials
Maximum noise isolation and shielding
Multi-gauge OFC copper conductors
Precision machined gold-plated connectors
MAX LENGTH
9 Meters | 29.5 Feet

CONDUCTOR
Multi gauge 99.99% purity oxygen-free, copper cable

DIELECTRIC (SHIELDING)
Precision formulated polypropylene

COLOR OPTIONS
Black, Blue, Red, Silver or White

Specifications and features are subject to change without notice.
MAX LENGTH
9 Meters | 29.5 Feet
1.15